Yes! I want the "Cheat Sheet" that generated over
$4Million online with simple ol' email!
Enter your name, and your "best contact email address" (you'll need to access it to get any further),
and click the Subscribe and Download button to continue..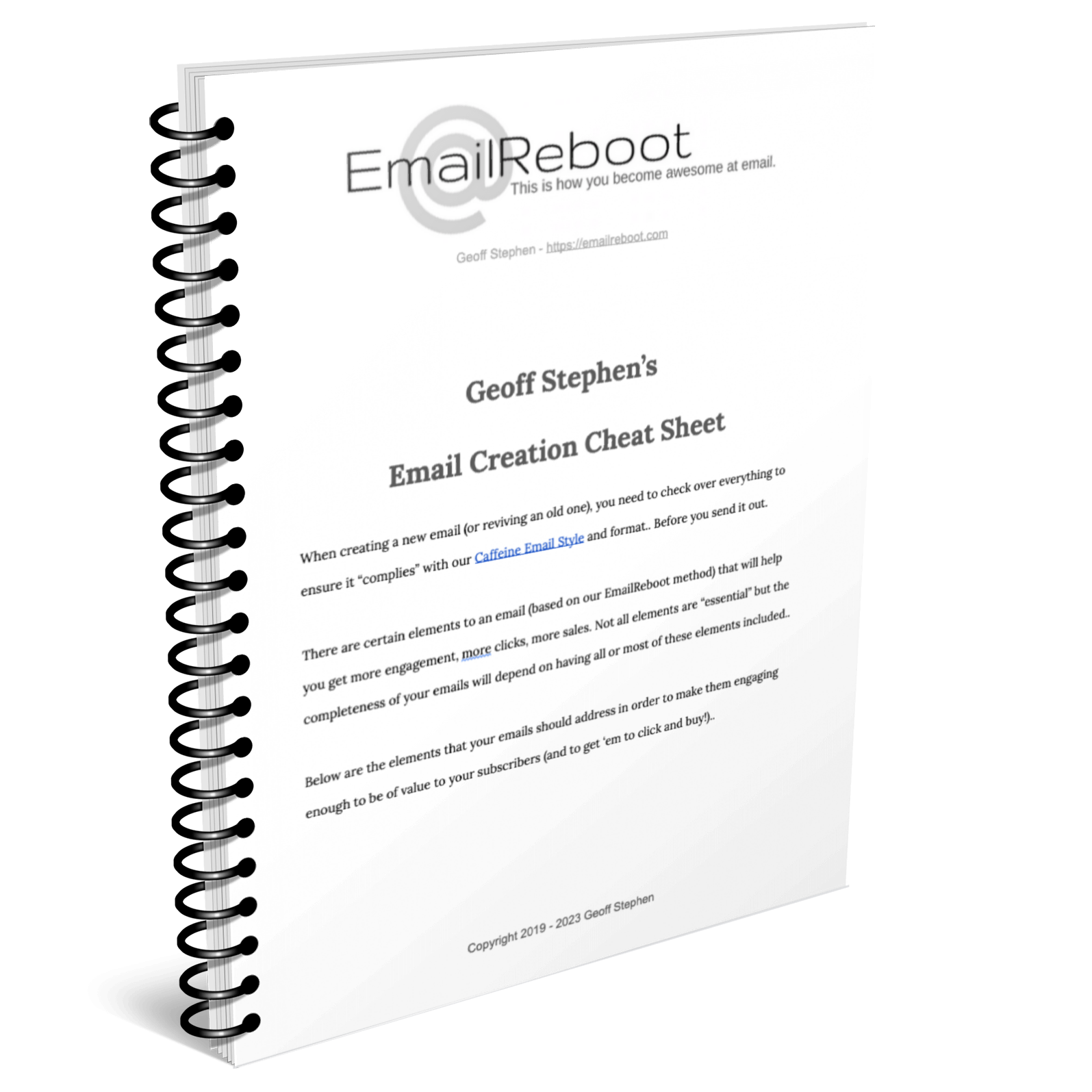 Subscribe below, and download your FREE "Email Creation Cheat Sheet" that has helped generate millions in online revenue..


WARNING: I will send you emails every day (sometimes more than one) that will help you with your online marketing. I will also recommend stuff that you should buy in order to move forward in your business. ie. I will pitch you.

If this offends you, or frightens you, please don't opt in, I don't want you on my list. Ever.

Otherwise... opt in, learn from my 20 years experience, and learn how to make more money.. faster, with my "no b.s." tell-it-like-it-is approach to showing you how it's REALLY done..
I will see you on the inside...
Sincerely,
Geoff Stephen
geoff@emailreboot.com